I've been holding on to the grain sack
that I just adore
sadly - it was split down the side
I thought I might want to use it as a pillow cover or on a bulletin board or to make a sewing machine cover…
but because I hadn't decided what to do with it
it was just sitting
unused
and
unloved
well enough of that!!
Since I adore it so much
I want to use it and see it!
so I washed her up
pinned her right sides together
sewed her up three sides
clipped the corners (this part actually hurt a little
but no going back)
popped in an extra pillow form
stitched up the top
And now I have a pillow that I adore
usable and loved
and
functional to boot!
all the purging organizing that I've been doing as of late has unearthed some items that I truly love but were tucked away for
someday
rather than saving it for a future maybe project – I've decided to
Use it now!
so little chickees –
I urge you to go through your "someday pile" and make something
for
TODAY!
Chat soon -
NORTHERN COTTAGE
p.s. this post was inspired by the lovely blog here.  She is also helping me with tracking down some of these… My husband's grandfather worked in a flour mill for 60+ years (can you imagine one job working 6 days a week for 60 years – wow!)  He sewed the flour sacks closed all those years…so I am on the hunt for King Midas Flour sacks for a special project that will have very very special meaning!  If you uncover any – please let me know! 
linking to: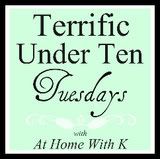 Today's Creative Blog
Shabby Chic Cottage
Tea Rose Home
whatever goes wednesday