Pick Your Plum has revamped their deals. More deals, more time to grab em up, more goodies to love ♥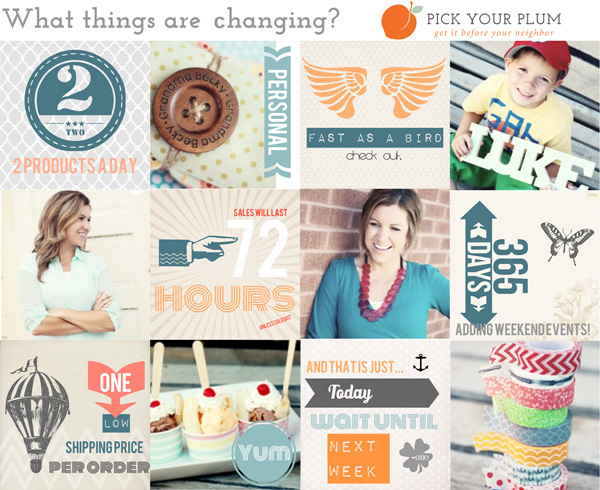 New Pick Your Plum Features!
2 awesome plum deals a day
Weekend deals will begin this Saturday
Sales will last 72 hours...unless your neighbor gets it first!
Super duper fast check out
One low shipping price per order
...and this is just the start.
Jump on over to Pick Your Plum links (or click on the picture above) to explore yummy goodies (sweet craft, packaging, party and décor!!)
Chat soon -
NORTHERN COTTAGE
{Home * Subscribe * Facebook * Pinterest * Twitter}
Don't miss a post! Subscribe by email or bloglovin'

Disclosure: I'm an affiliate for this brand but opinions are 100% mine and
I only share stuff I think you'll ♥